So what can you get for $300,000 to $450,000 in the Boston Seaport? Actually, you get quite a bit – at around $500 per square foot, your dollar goes far in the Seaport.
There are currently four Seaport condos on the market (three immediately available) that fall into the price range. Two of the condos are part of the Court Square Press condo development (considered more South Boston than Seaport District), one deeper in the district on 2nd Street, and one being part of the May 2008 ready FP3 Boston development.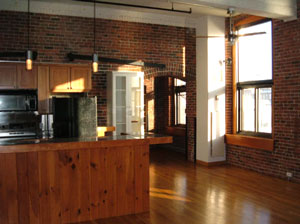 The Boston Seaport District is a hot area for new developments, and only a short walk into the Financial District and an under 10-minute walk to Boston's South Station. The Seaport is offering good value for your money, and some attractive loft and condo options.