We've come a long way since the 1980s, when the South End was considered remote and unsafe. Real estate was cheap in the neighborhood back then. But as local artists and other early adopters began taking advantage of the area's low housing prices, the South End gentrified quickly.
Today, this Boston Landmark District—with tree-lined streets and red-brick townhouses dating back to the 1800s—has become a trendy draw for upscale professionals and diverse young families alike. It's easy to see why. The location is ideal, just minutes away from both downtown and Back Bay. The South End is also home to some of the best restaurants, boutiques, and retail stores in the city, as well as nearly 30 parks.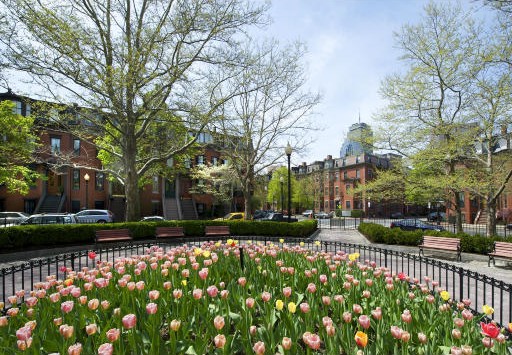 Ready to move in? Not so fast. While the South End has become one of Boston's most popular neighborhoods, it's also now among its most expensive and exclusive. In fact, it can be very difficult to buy into the South End due to a severe inventory shortage.
"Across the city since around February 2012—when the market started to change from a market where no one wanted to buy, to a market that had a lot of pent up demand—buyers who had put off buying because of the economy entered the market," explained David Bates, an agent with William Raveis, in an exclusive interview. "There is additional demand coming from Millennials, empty nesters, and people relocating."
Slim Pickings
In a recent interview with Real Estate Talk Boston, John Neale, an agent with Sprogis & Neale Real Estate, described inventory as "still the number-one problem for buyers looking in the South End." Neale noted that at the time of his interview in August, there were only around 50 condominiums for sale in the entire South End, and less than 5 townhouses.
Bates, who has 18 years of experience in Boston's real estate market, reported that these numbers have dropped dramatically over the past few years. He wrote about this South End trend back in March 2013. In 2011, 144 South End condos were on the market at the end of August—almost triple the number available during the same month in 2013 and 2014.
Duking It Out
With numbers like these, bidding wars have surprisingly become the norm, with properties selling for well over the (already steep) asking prices. Bates noted that more than half of the South End condos that sold in the first seven months of 2014 sold for more than their list price.
"More than one-third of total South End condo sales (101 sales) went at least $20K over ask, 44 went at least $50K over ask, and 11 South End sales sold at least $100K over ask," said Bates. "Stuff like that just makes me say, 'Wow!'" Bates added that some properties have gone even higher. This year, unit #3 at 79 Chandler Street sold for a jaw-dropping $240,000 over the asking price.
Few Starts, Little Construction
Can new construction turn this situation around soon for prospective home buyers in the South End? So far, it's not looking likely. Housing starts have been next to nil in the South End during 2014, with new construction "pinched" off, according to Neale. Very few townhouses are under renovation in the South End, and the new buildings under construction are selling the majority of their units at record-breaking prices between $1,000 and $1,150 a square foot.
"There is some new construction, but not nearly enough to put an end to the bidding wars in the foreseeable future," said Bates. He added that the 83-unit Sepia in the Ink Block—the most well-known new condo building—is based in an emerging South End location, not in an established location like the streets near Back Bay. Even so, Neale noted that the building is already over 60 percent sold more than a year before its delivery date.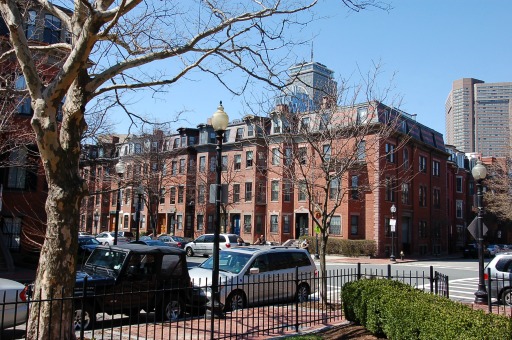 Looking Back and Ahead
What's behind the inventory shortage, and is there any end in sight? "No one I know has explained the lack of inventory, but my personal theory is that people don't want to give up the wicked low interest rates they locked into when the economy was tough," said Bates.
Bates predicts that as a result of the South End's many attractive amenities and lack of new construction, the current inventory shortage will likely continue for some time. "In Boston, throughout my 18 years in the business, we have always had too few condominiums and too few apartments," said Bates. "While the new construction that we see in the area is primarily dedicated to apartments, the slated condominium construction is primarily for luxury condos and will command some record-breaking prices—which of course is no help to everyday buyers."
Sane South End Solution
One solution for everyday buyers is temporary furnished housing, which can provide a cost-effective way to get situated in Boston in light of these challenging circumstances. Temporary furnished rentals and corporate apartments in and around Boston can help guests familiarize themselves with the South End market while biding their time during their housing search.
Furnished Quarters is a temporary housing provider with a wide range of furnished rentals throughout Greater Boston. To learn more about how Furnished Quarters can help with your South End search, call 800-255-8117 or visit our contact page.