If the average 1,500 square foot Seaport District lofts that you have been seeing lately are just simply too small, you may be in luck. Recently, a 3,308 square foot single-level Seaport District loft at Fort Point Place (21 Wormwood Street) has hit the market for sale at $1,369,000 $1,295,000 ($457 $426 per square foot).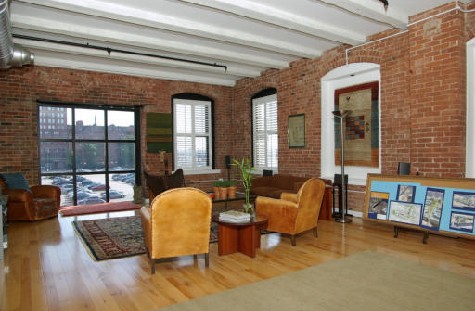 This Seaport District classic loft boasts 11 foot ceilings, a chef's kitchen, and two deeded parking spaces. It comes as a true two-bedroom two-bathroom loft, with expansive open floor space, and a separate windowed study. This listing is actually two units combined into one.
This is a unique opportunity to buy into the Boston Seaport District, an area of the city that has significant upcoming investment at both a residential and commercial level, as well as a loft with 3,000+ square feet of living space, which is now difficult to find. Contact us to setup a showing or place an offer.