Our Featured Open House of the week is taking place at the Channel Center condo development in Boston's Seaport District. The development, located at 25-35 Channel Center Street opened in 2004, a combination of a loft-conversion of an existing warehouse, and the development of a new modern lofty-style condo building.
You'll have the opportunity to tour two (2) units today in the development, which is located just up the street from Fort Point Place (21 Wormwood Street), and still quite close to the under construction FP3 development.
Unit 406 is a 1,489 square foot loft priced at $589,000 that features great brick and beam detail. Garage parking is not included, but the Seller has agreed to pay for 2 years of parking fees in the Channel Center lot located just south of the development.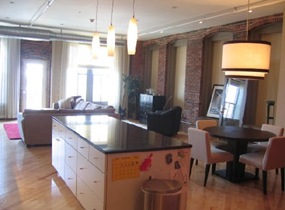 Unit 411 boasts 1,337 square feet, and is priced at a $615,000. This loft features 12 foot ceilings along with a wall of windows, and includes one garage parking space.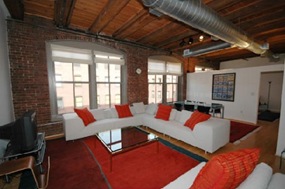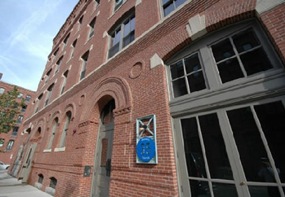 Both units will be open on Sunday, October 28, 2007. Unit 411 will be open from 1:00 PM to 2:30 PM, and Unit 405 will be open from 2:00 PM to 4:00 PM.