After the 25th condo at the Bryant Back Bay (formerly known as the Bryant on Columbus) sold on January 8, 2010, the luxury development on the border of the Back Bay and South End became 50% sold.  However, sales have halted since hitting that 50% threshold.
LINK (one of Boston's two MLS systems) does currently show that two units are under agreement at the Bryant, and pending the close of these units, building occupancy will inch its way closer to the 60% sold mark.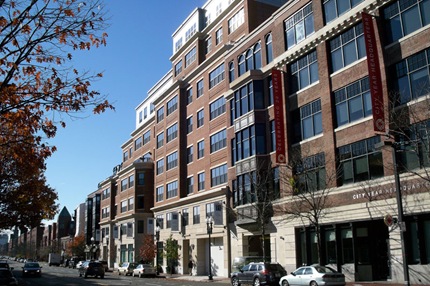 The last condo to close at the Bryant Back Bay was a three-bedroom three-bathroom 5th floor 2,259 square foot unit that sold for $1,400,000 ($620 per square foot).  Condo sales statistics for the development include:
Bryant Back Condominiums Sold: 25
Average Sales Price: $1,475,920
Median Sales Price: $1,400,000
Average Price per Square Foot: $735
Sales velocity at the Bryant naturally picked up following the October 2009 limited run auction that took place in the development – the purpose of the auction was to jump start lagging sales in the building and to reestablish a price point that the market would absorb.  The flurry of sales following the auction has slowed substantially at this point.
Remove the auction, and the Bryant Back Bay is showing similar tendencies to the Penmark South End, a combination new construction and renovation 60-unit luxury condo development that has diligently pushed sales forward over the course of approximately 3 years, only recently achieving roughly 90% occupancy.