The new D4 Condo Development held an open house tonight to showcase their progress and to try and push the six eight condos that remain for sale. The weather was rather uncooperative with a downpour coming late in the afternoon. Regardless, we made the soggy walk over to the east end of Warren Avenue to check out the latest happenings with the development.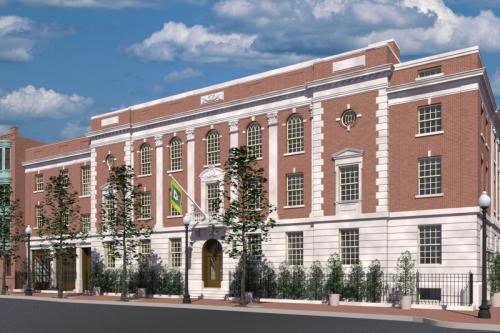 The D4 Police Station redevelopment was your recent winner for "what Boston condo development are you most excited about". The D4 condos (D4 Living) have a lot to offer, from a cool facade, to quality finishes, unique Philippe Starck design, top of the line kitchen appliances, and bold marble throughout. However, aside from the roof decks, the balconies are quite small, and some (and we do only mean some) of the spaces are contrived – perhaps not as well flowing as the Meads of Commonwealth for instance.
On a whole, when the development opens for occupancy in June 2007 October 2007 (pushed back from the original advertised April 2007 date), it's going to be a unique place to live and call home, one of those places that will have some prestige when you tell your friends where you live, similar to that of the Penny Savings Bank condos.