Oftentimes, at any given point, multiple units are available for sale at Folio, for more information on the current selection including a full price list, or to sell your unit, please contact us.
With so much action happening on Broad Street in Boston's Financial District, we wanted to take a look at what is currently available at Folio Boston, which is a 14 story new construction luxury development in the heart of the Financial District, just steps from the Waterfront.
Folio opened in March 2006 at 80 Broad Street, and after an auction earlier that year, the building filled quickly, and now we are left with resale opportunities only, which, at this time, provide you a respectable selection.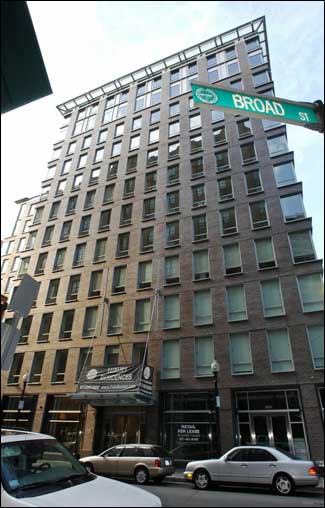 The building is quite striking, and offers amenities expected from a luxury development, including a valet-serviced heated parking garage, 24 hour Concierge, floor to ceiling windows in many units, granite counters, high-end finishes, and food delivery from adjacent restaurants.
There are currently six units for sale at Folio Boston, ranging in size from 600 to 1,500 square feet, and in price from $459,000 to $1,299,000. Deeded parking spaces are still available in the building as well, for a price of $80,000 each.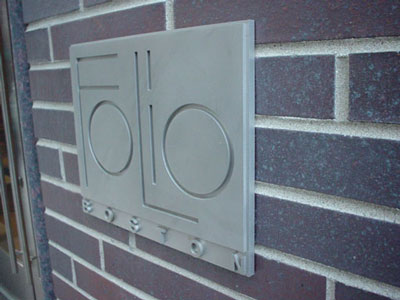 If you need further information about the Folio condominiums for sale, or you would like to make an offer on an available unit, please contact us.