Since it was converted in 2005 to a luxury loft-style condo development, 360 Newbury in Boston's Back Bay has been coveted as a true urban oasis.  On the southeast corner of Newbury Street and Massachusetts Avenue (above Best Buy), the 360 Newbury development greets residents with a sleek concierge-served lobby off of a Newbury Street entrance, and condos boast downtown skyline views, and high-end finishes and fixtures.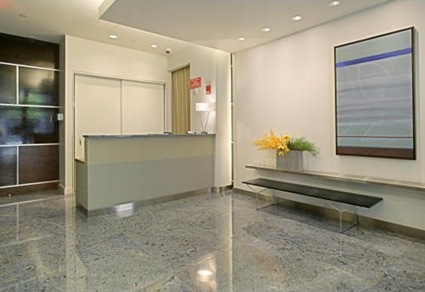 In 2008, there have been two 360 Newbury condos that have sold, and there is currently one on the market for sale. Average price per square foot for the units that sold in the building was approximately $767.  Unit 405, a 1,342 square foot two-bedroom two-bathroom unit sold for $1,125,000 after 47 days on the market, and unit 603, an 847 square foot one-bedroom one-bathroom condo sold for $590,000 after 52 days on the market.  Neither of the units came with a parking space.
Turning to the present, unit 508, a 1,141 square foot one-bedroom two-bathroom unit is listed at $885,000 ($776 per square foot), and has been on the market for 21 days now.