With just under two weeks until the July 12th grand opening of the completely redeveloped Penny Savings Bank in the South End of Boston, over 15 units remain in the 23-unit boutique condo development. Lofts start at $665,000 and prices and sizes move up from there – buyers have a large inventory to choose from at this point (somewhat of a concern to developers no doubt, especially considering other luxury properties across town have shown much higher pre-sales rates, including Madarin Oriental, Battery Wharf, and the Macallen Building, all of which have had solid reservations before opening).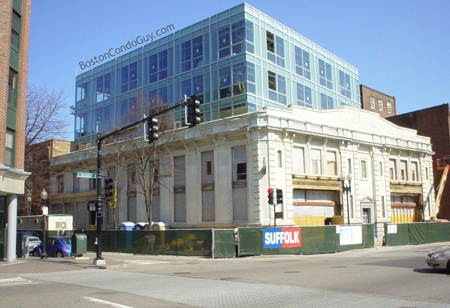 Penny Savings Bank is a SOWA condo development that encompasses the redevelopment of the original 1917 two-story white marble bank building along with a new three story contemporary glass addition (see below for glass addition photo). Penny Savings Bank will definitely represent one of the more iconic properties to take residence in once it opens in July – much like the D4 Police Station Condos, you'll be moving into a landmark property of the early 20th century.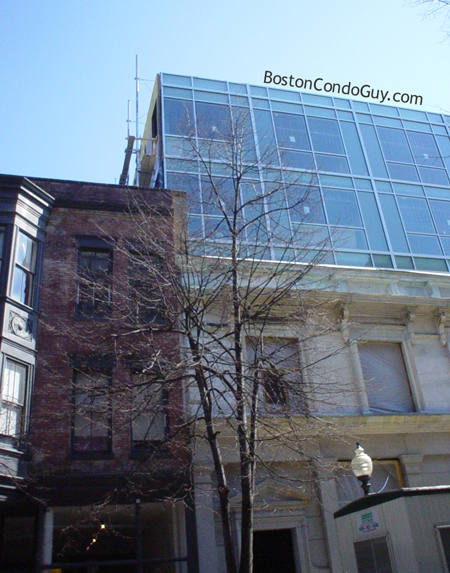 Contact us for more information on the Penny Savings Bank condos.