Boston never ceases to amaze, as the craze for ultra luxurious living options continues to mount in Boston, especially along the Waterfront. The InterContinental Residences and Battery Wharf Condos are no slouches when it comes to catering to your every desire.
The Battery Wharf Condos are back on track for 2007 completion, and they are looking nice – especially considering its full service spa and on-site chef! It's been said that these condo / hotel combinations (Battery Wharf being affiliated with the Regent Boston hotel) highlights service as part of a living environment (at a cost though).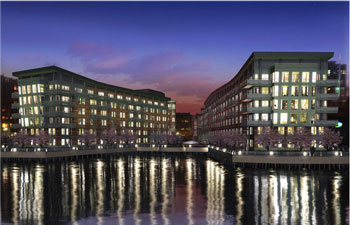 From great Boston Harbor views to luxury hotel amenities at your fingertips, Boston is pushing the $1,000 per square foot mark with The InterContinental Residences, which are built on top of the new InterContinental Hotel on Boston's Waterfront near Fort Point Channel.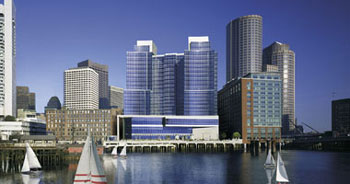 Is Boston simply trying to catch up with New York? A recent Boston Globe article called The Manhattanization of Boston quotes the following:
"The Boston market typically tracks the New York market by a three- to four-year delay, says Brian Fallon, developer of the new InterContinental Boston Hotel and Residences at the InterContinental, which opened in November. It is really only this last round of projects that have had a fully edited, refined design sense relating to the interior, coupled with full services akin to a five-star hotel."
It's great to see so much development happening all across the city, the investment into beautification of undeveloped and/or distressed areas fuels positivity – at MassInc's most recent Real Talk forum, Boston Police Commissioner Davis spoke about "order" in a community, and the positive effects of that, and these Boston condo developments assist in fostering that order.