When Berkeley Investments Inc., local restaurateur Barbara Lynch, and Mayor Thomas Menino broke ground at the mixed-use FP3 condo development on Friday, April 20, 2007, the project was heralded as the new luxury baseline in the Fort Point Channel.  More than a year and a half later, the development is now a reality, but the 92 residential loft-style condos are not moving off the market.
In July of 2008, a Berkeley employee was quoted in Banker & Tradesman saying that 38 units were Under Agreement poised to close when the certificate of occupancy was issued later in the summer (see Brokers: Fort Point Condo Project Too Pricey for Neighborhood 100 KB PDF), yet, fast forward to today, and a very different reality exists with the certificate of occupancy indeed in place, but only 9 units have sold, and 2 are Under Agreement.
The pertinent condo sales statistics at FP3 currently include:
Number of Listings Sold: 9
Percentage of Building Sold: 9.8%
Average Sale Price: $610,436
Median Sale Price: $541,000
Average Price per Square Foot: $659
Average Days on Market: 120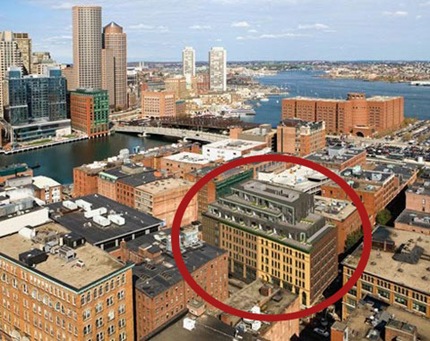 The popular restaurateur Barbara Lynch has opened the much hyped Sportello restaurant on the ground floor of FP3, alongside her new lounge, simply called Drink. The presence of Lynch onsite has been one of the cornerstones of marketing for FP3 developers, both for the condo development itself, and the overall neighborhood, but condo sales in the building have not been able to keep pace with the opening of Lynch's new posh attractions.
Local real estate broker, Elad Bushari of Bushari Group Real Estate says that he is a fan of the area,"the location is great, close to the Financial District, the red line and great restaurants. The top floors are amazing, big windows, outdoor space, and great views." However, Bushari cites price in accounting for the significant difference in sales velocity between FP3 and more popular condo developments such as 285 Columbus Lofts that are approaching sold out status in a much shorter sales cycle with,"I think that it has a lot to do with the developer's flexibility on prices, most of the feedback I received from my buyers is that it's just too expensive; the area is going to be great but it's not there yet."
While the price points, and lack of price reductions, may be keeping potential new Buyers at bay, current residents have reason to smile. Berkeley Investments has yet to cut prices to the point where current residents are stuck with negative equity in their units, an unfortunate reality for some Bostonians who buy early at new luxury condo developments. It's a balancing act to try and buy the specific unit that you desire in a new condo development early in the preconstruction sales cycle, but at the same time, avoid buying in too early so as to avoid (oftentimes inevitable) developer price reductions on future unsold units that will ultimately bring palatable building price points below preconstruction levels.
"I don't think they need to do much more. Their marketing looks pretty good to me, I don't know their traffic, but they are noticeable, at least in the brokers community," states Bushari.
Heading into the winter months, there are currently two units (210, 217) Under Agreement at FP3 Boston, both units at the lower end of the price scale in the building with a studio and a one-bedroom listed at  $349,000 and $449,000 respectively – FP3 condo fees
do include concierge services.