Real estate agents are using WP Engine managed WordPress hosting to increase real estate website speed and convert more leads.
After seeing the results from Boston Condo Guy and Stuart St James migrating their WordPress-based real estate websites to WP Engine, we moved Entry Only New England as well.
Immediately upon migrating the Boston Condo Guy real estate website to WP Engine, page load times decreased from 5.2 seconds to 2.3 seconds, a 56% reduction!
Here's a view of the website speed test on Boston Condo Guy before switching real estate website hosting providers.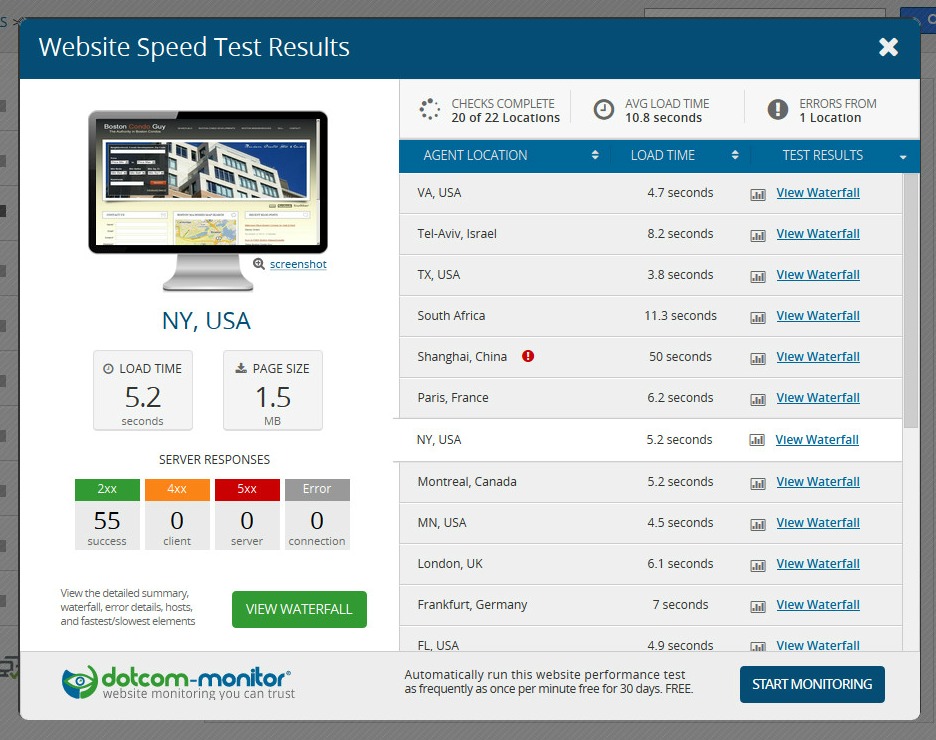 Here's the same website speed test conducted immediately following the migration to WP Engine, and not making any additional changes to the site.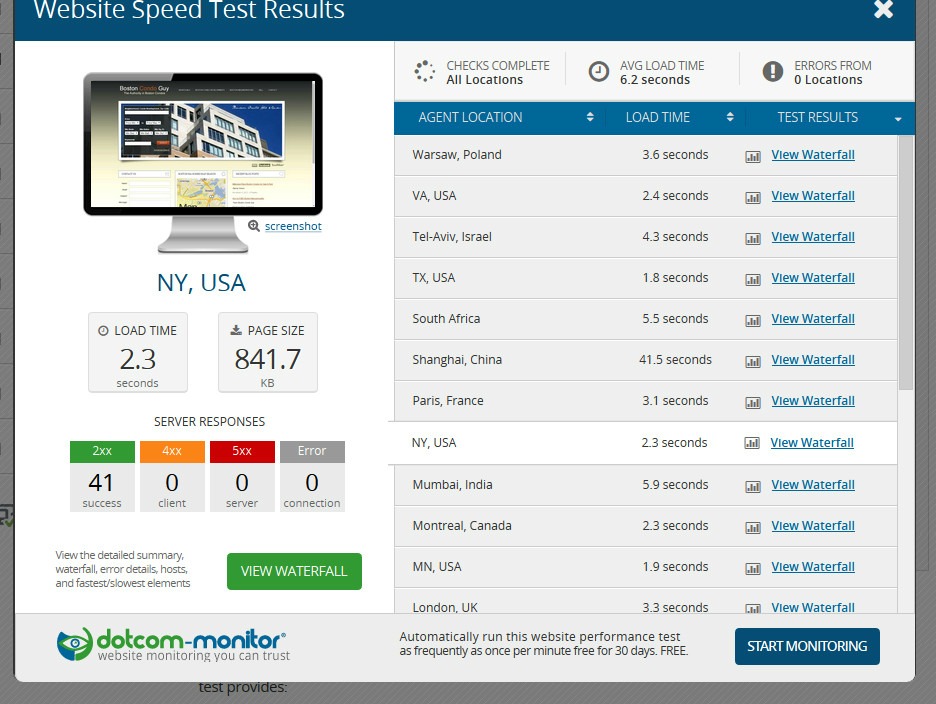 What Every Real Estate Agent Needs to Know About Hosting Their WordPress Website
More than 20% of the entire web runs on top of WordPress.
No doubt if you're a real estate broker or agent, your web presence runs on top of WordPress too.
WP Engine has arguably the fastest WordPress servers on the planet. As Google makes website speed and page load times more critical ranking factors for their search results pages, real estate brokers and agents can easily get ahead of the curve by taking advantage of super fast WordPress hosting.
With Google telling me that high performance web sites lead to higher visitor engagement, retention, and conversions, I couldn't argue with taking intentional steps to put Entry Only New England on the WP Engine platform.
WordPress Hosting Providers for Boston Real Estate Websites
If you're using a low cost hosting provider that doesn't specialize in highly optimized WordPress-based websites for real estate, you're doing yourself and your clients a disservice.
WP Engine can easily scale alongside you as your business grows, it comes with automated daily backup so there's one less thing to worry about, there's a website staging environment included, and highly reliable WordPress security comes standard with any hosting plan.
Exclusive "Staging" Feature at WP Engine
One of the fundamental differences between WP Engine and other managed WordPress hosting providers, and frankly, something that sets them apart as a leader in the space, is offering a staging environment with each account at no additional charge.
Essentially, a staging site is an independent clone of your live production site. Rather than making changes to your production site, you can make changes to a safe staging site, and then easily migrate changes made in staging back out to production in a few clicks.
Each WordPress install at WP Engine can have its own staging site, you can create a staging site with one click, and promote changes made to a staging site out to production with a few clicks.
The support experience at WP Engine has been solid.
I love the live chat feature, and overall, support is miles better at WP Engine than a low cost hosting provider that can oftentimes struggle to get back to you in a timely manner should you need help – WP Engine support is real time and email support is extremely timely.