After several delays in opening, the Bryant (formerly the Bryant on Columbus and now called the Bryant Back Bay) is poised for closings to begin next week.  The luxury development played host on Tuesday evening to a swath of real estate agents, many of whom were getting their first look at the development.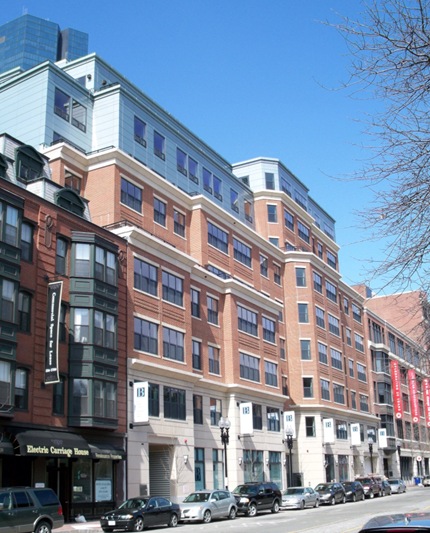 The Bryant boasts many of the amenities that have become nearly ubiquitous for high-end condo developments in downtown Boston, in one of the premier locations in the city (offering both neighborhood South End feel and easy access to Back Bay and Midtown).  The questions, and more importantly, their answers, that are on the minds of most include:
Between 15 and 20 percent of the building has been sold
South End views really open up starting on the 8th floor (see panoramic view below taken from the 8th floor)
The back of the units (where the master bedrooms are situated) are much farther away from 131 Dartmouth than originally anticipated.
Lower floor units do receive substantial amounts of light
The most notable concern from buyers has been the proximity of the Bryant to 131 Dartmouth, and it's impact on the building.  While 131 Dartmouth is immediately visible outside of the Bryant's bedroom windows, 131 Dartmouth tapers away from the Bryant, and especially in the summer months, light pours into the back of units.
The Bryant Back Bay has a resident manager Katherine Collins, who will serve as concierge during the day, and Tillinger's Concierge will handle the post after 4pm and on weekends.  Barkan Management is providing management services.  Soon to come amenities will include a fitness center with a massage room, a spa and state of the art equipment.  For a limited time, Buyers will receive a single one-year membership at Equinox Fitness Club, located around the corner at 131 Dartmouth.
With direct elevator access to units and parking, a highly desirable location supported by excellent nearby dining and nightlife, the Bryant is a stellar addition to the South End / Back Bay border.