As the sidewalks around the Boston Mandarin Oriental clear, Bostonians (and beyond) are buzzing about the ultra luxury hotel, rental apartments, and for sale condos that will soon be move-in ready.
Closings of the for sale condos at the property began last week, with several 9th floor units along with a 10th floor unit being recorded as sold – average sales price per square foot has been approximately $1,500.  In addition to the for sale condos in the development, there are 25 high-end luxury rental apartments that are coming online as available.  Opening of the Mandarin Oriental is slated for October 2008.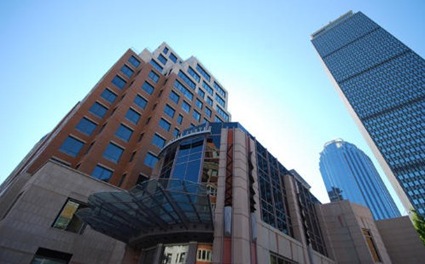 In addition to the above-mentioned activity , there are six (6) Mandarin Oriental resale condos that are now available for sale (resale in the sense that they are being resold by owners who have not yet moved into the units).  One of the currently for sale condos available is unit W-10B, a 3,564 square foot 3-bedroom 3.5-bathroom corner unit over Boylston Street in the west building adjacent to the Prudential Center shops – this unit is priced at $6,500,000 ($1,824 per square foot) and includes two garage parking spaces, while HOA fees are $5,500 per month, and include such things as hot water, water, sewer, master insurance, security, elevator, exterior maintenance, landscaping, extra storage, refuse removal, valet parking, and garden area.
The Boston Mandarin Oriental (condos) are perhaps the only downtown condo development that completely sold out well before a prospective Buyer could step foot in a finished unit, and it was done via an almost invite only type sales process.  The six available resale units offer potential Buyers a chance to partake in what will be one of Boston's most exclusive properties.
A breakdown of the currently available for sale units in the building is noted below.  For more details about each unit, and/or to setup a private showing, please contact us.
E-10H 1,437sf 2bed 2bath $2,200,000 (1 parking space)
PH1-C 5,000sf 3bed 4.5bath $12,500,000 (2 parking spaces)
W-10C 2,683sf 3bed 2.5bath $4,295,000 (2 parking spaces)
W-10B 3,564sf 3bed 3.5bath $6,500,000 (2 parking spaces)
E-11F 1,830sf 2bed 2bath $3,050,000 (1 parking space)
E9-B 2,580sf 2bed 2.5bath $3,995,000 (1 parking space)
Important to keep in mind is that for views of the Charles River (for front facing units) and beyond, one really needs to be on at least floor 10, while the view opens wider on 11 and each floor after that.  Commercial spaces within the complex will be occupied by Gucci, Freete, L'Espalier, and Sel de Le Terre.