Are you among the many people trying to figure out a way to pay their mortgage and stop foreclosure? Across the country, times aren't easy right now and more people than ever are losing jobs, leading to other financial problems like keeping up on house payments. Everywhere you look there are companies offering to stop foreclosure. Before you resort to using specialty foreclosure help services, consider some of the other options out there. One option gaining popularity that can be done without the help of third party servicers is renting a room and flipping that income directly into a mortgage payment.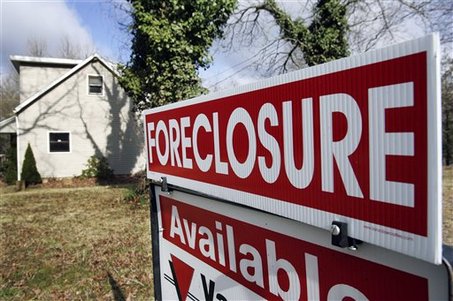 If this sounds like something you'd be interested in, you have to make sure you plan accordingly and do your research. Consider first that you may be able to refinance to better fit your payments to your current situation – with mortgage rates at extreme lows right now, this may be a very realistic option for many, but admittedly harder for those where home values have dropped significantly. If refinancing isn't a viable option, and renting a room seems like the solution, here are some things to do before you start placing your ads to find a renter.
Is it Legal?
If you own your own single-family home then this probably doesn't apply to you. But if you're buying an apartment, condo, duplex or other kind of home that has multiple tenants then you should check with your homeowner's association (HOA) to see if it's ok to rent a room for extra income.  There may be stipulations in the rules and regulations of your condominium association that preclude you from renting, or preclude leases that are under a certain duration – increasing the number of residents in a building or unit could be considered by some to detract from the quality of life available in the building, one of the many reasons residents pay HOA fees to regulate such situations.
Insurance & Taxes
Parts of your home owners insurance policy may have rules about having extra tenants in the home. Before you rent out a room, make sure that you're covered. If you go against the terms of your policy, even if done in innocent error, you could up with a canceled policy. In addition, you'll have to inform the IRS about the extra income you receive from your tenant. Be sure to check with the IRS and understand what this will mean to you.
Functionality
Ideally, you want the room you're renting to have its own bathroom and its own entrance. Even a kitchen or small kitchenette, separate from your own personal living space, would be nice. This isn't a requirement, but you can charge more if it has these features and you don't have to worry as much about privacy for either you or the tenant.
Credit & Rates
When you're determining how much to charge, be sure to include the added cost of utilities. There are many calculators you can find online to estimate utility costs. Before you let anyone rent a room in your home, you should run a credit check and criminal check. CriminalSearches.com is a good starting point for the criminal check.
These simple steps will help you figure out if renting a room is right for you and if so, how to get started on doing so. It could very well be a way to stop foreclosure without having to bring in much outside help.