As you may recall, we ran a poll that was open for the entire month of April, where you could vote for your favorite new Boston condo development – the results are in, and your winner is: The D4 Condos in Boston's South End.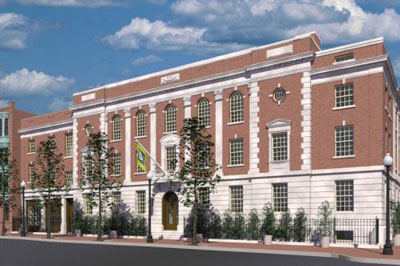 The D4 development, in the South End of Boston, on Warren Avenue is now move in ready, with only six units remaining. We've watched the D4 Condos from the beginning, and the location, finishes, and amenities are second to none. For a detailed look at the remaining six units, view the D4 condo listings.
D4 slightly edged out the high-end Battery Wharf waterfront condos in the North End. The 104 unit Battery Wharf condo / hotel development on Boston's Waterfront is one of several developments in Boston that brings together the amenities of a luxury hotel, with a luxury condo – a new standard of living.
For more details on all the new Boston condo developments that participated in our poll, please see the below links:
Battery Wharf (North End Waterfront)
Penmark Condos (South End
D4 Police Station (South End)
The Bryant on Columbus (Back Bay)
Harbor View Navy Yard (Charlestown)
Meads of Commonwealth (Back Bay)